2021-03-23
SPRING MUST HAVE 2021 - FISH SKATEBOARDS & FISH DRYPACK

Spring is fast approaching. The following days more and more often serve us with the perfect weather to leave the house. And what to do when most venues are closed and planning a trip abroad in the shadow of constantly changing regulations often borders on winning the lotto? The answer is simple: enjoy the spring sun and what nature gives us.
So today we take two related brands that fit perfectly into cool options for spring days in times of a pandemic (and not only of course)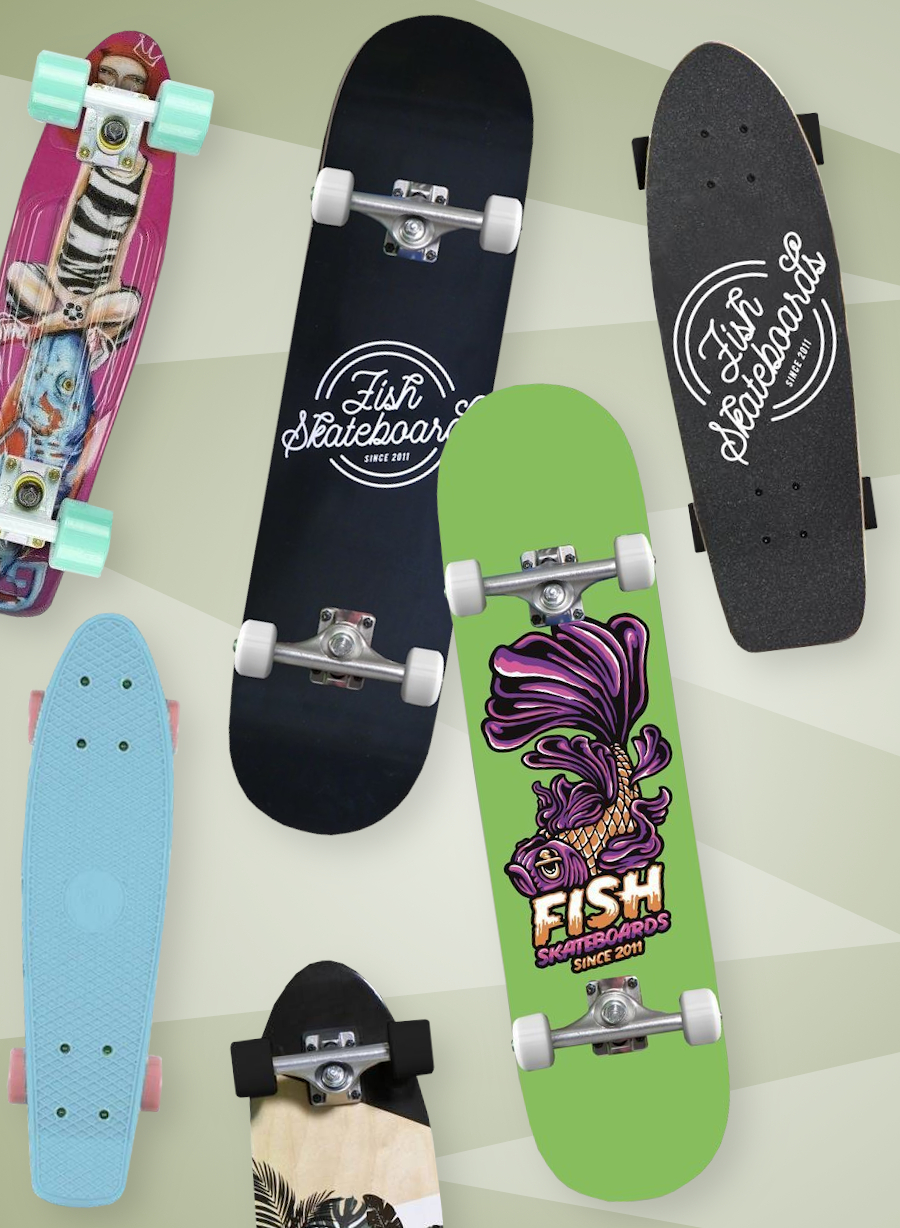 FISH SKATEBOARDS

The simplest option for a warm weekend: paw board and use the weather.
On this topic, even closing skateparks will not change much. There is always a place to train grind or first ollie. Our offer includes ready-made Fish Skateboards, perfect for starting your adventure with a skateboard. If you don't like the tricks, we have many other options, including light and very comfortable flashcards. We often use this option ourselves to diversify the route from point a to b in the city. Large wheels make it easy to drive even on poor-quality surfaces. The weight and size make the skateboard you can always have at hand, if necessary, attach it to a backpack or throw it into a bag.
FISH DRYPACK
There are many beautiful places in Poland perfect for longer trips. Mountains, lakes and forests are the perfect plan for a warm weekend. On such expeditions, important are bags and backpacks that can accommodate everything that will make such a trip more pleasant :) The weather is sometimes unpredictable, so it's good to protect your valuable equipment from rain or splashes in the event of a fall into the water. We have something perfect! Fish DryPack accessories. No kidding here. IPX6 water resistance class, thanks to which the product will withstand the intensity (min. 3 minutes) of strong spraying jets of up to 100 liters of water per minute over the entire surface. Water resistance is not the only advantage of these products. Fish DryPack sachets and backpacks have a lot of practical pockets and compartments, and they offer an attractive design.