2021-03-02
PROSTO KLASYK SPRING / SUMMER 2021. FIRST DELIVERY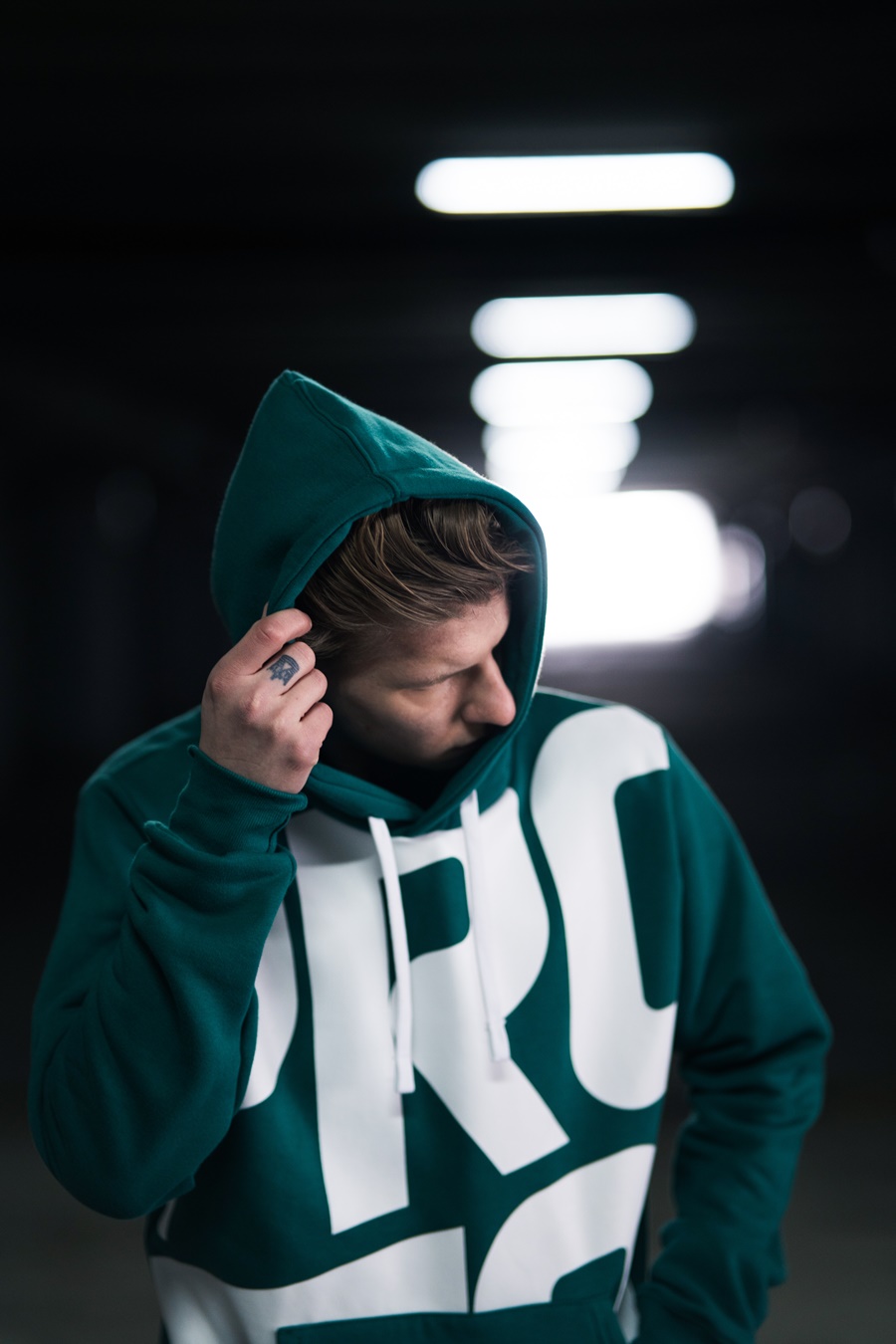 Na naszym sklepie wisi już ponad czterdzieści produktów z najnowszej kolekcji Prosto Klasyk. Jak co sezon możemy liczyć na bogaty wybór topów.
Bluzy męskie jak i damskie, z kapturem lub świetnie skrojone crewnecki.
W tym sezonie poza klasycznym czarnym i szarym choć ten na nowy sezon jest znacznie jaśniejszy od tego jaki otrzymaliśmy jesienią.
Nie ma się co tym dziwić w końcu nadchodzą cieplejsze i słoneczne dni, więc idąc tym tropem jaśniejsza dzianina sprawdzi się świetnie.
Jeśli chodzi o kolory sezonowe to w obecnej kolekcji króluje ciemna zieleń oraz wyrazista czerwień.
Zieleń prezentuje się bardzo dobrze i dzięki temu czujemy już tę wiosnę. Bluzę Hulo w tym kolorze zabraliśmy w miasto, aby zaprezentować ten odcień nie tylko przy studyjnych lampach, ale również w miejskim świetle.
Bluza na zdjęciu w naszej ofercie jest dostępna w dwóch kolorystykach, wspomnianej zieleni oraz czerni. Ten produkt marki Prosto Klasyk trafi na pewno w gusty osób, które na przełomie wieków łapały klimat polskiego rapu, kiedy na ubraniach rodzimych brandów królowały wielkie nadruki. Prosto Klasyk tym samym przywraca klimat tamtych lat na bluzach typu hoodie.
Dla fanów klasyki też coś jest, gdyż tego typy produktu zawsze są odsłaniane z początkiem dostaw każdej kolekcji. Na pierwszy rzut oka bluza Prosto Klasyk Fense to klasyczny logotyp na piersi, jednak przy głębszym przyjrzeniu się nadrukowi dojrzymy na nim fakturę na wzór metalowej siatki jakie okalały podwórkowe boiska
Oferta bluz Prosto Klasyk na Matshop.pl
Całość naszych pierwszych miejskich manewrów z marką Prosto Klasyk dopełniają spodnie dresowe Tyson. Cięte z kilku kolorów dzianiny to, również nie odłączny element każdej kolejnej kolekcji Klasyk. Co sezon cięcia są różne. W ostatnich latach raczej widzieliśmy to w okolicach nogawki tym razem mamy te elementy w górnej partii tuż poniżej gumy w pasie. "Na tyłku" spodnie zostały opatrzone dużym logotypem Prosto
Oferta spodni Prosto Klasyk na Matshop.pl
Mamy już w ofercie też szeroki wybór koszulek z najnowszej kolekcji. Czerń, biel, szarość w przypadku teesów uzupełnia niebieski, granatowy oraz ciemna zieleń jak w przypadku bluz. Na pewno bardziej żywe kolory przyjdą z czasem, gdy słońce "wzbije się wyżej"
Obecnie koszulek Prosto nie zabraliśmy jeszcze na spacer dbając od zdrowie naszego modela Mikołaja, ale kiedy już temperatury urosną, na pewno zaprezentujemy je Wam w miejskim klimacie.
Koszulki Prosto Klasyk na Matshop.pl
Całość pierwszych dostaw uzupełniają saszetki na ramię, czyli popularne shoulder bagi oraz pojemne nerki. Te produkty dostępne w kolorach czarnym oraz czerwonym, czyli barwom, które od zawsze towarzyszą linii Klasyk od Prosto 
Akcesoria Prosto Klasyk na Matshop.pl