2021-02-18
DO YOU KNOW ALL THE AIR JORDAN 1 OG COLORWAYS?
In 1985 the first "Jordans" were born. Of course, everything has to start with "Numero Uno". Air Jordan 1 was designed by Peter Moore and immediately aroused emotions among fans and the entire NBA league. Ones will be fashionable forever, it is certain and just like with other models you can get rid of the Nike sign, it is simply impossible here, because this also includes their charm. A large swoosh on the side plus "Wings" on the ankle is a branding that emphasizes the uniqueness of the product. Let's go back to the emotions that the shoes sparked in the NBA league.
Due to the league regulations, all players in the team were to wear uniform footwear, and the colors of Chicago (white and red) and Bred (red and black) did not fit in with the realities established by the NBA authorities. The name "Banned" for the black and red AJ 1 is, however, a clever marketing trick, because the shoes that were opposed by the authorities were presented during pre-season matches, but they were not, but only the Nike Air Ship ones shown in the photo below (re-edition from 2020. )
Anyone who knows Jordans will notice the difference between Air Ship and AJ 1. Thanks, however, to all this discussion, Nike gained the advertising it needed, because struggling with the bugs after a year-end loss, it needed the impetus that the Air Jordan 1 had just given, recording a profit of $ 135 million in the first year of sale!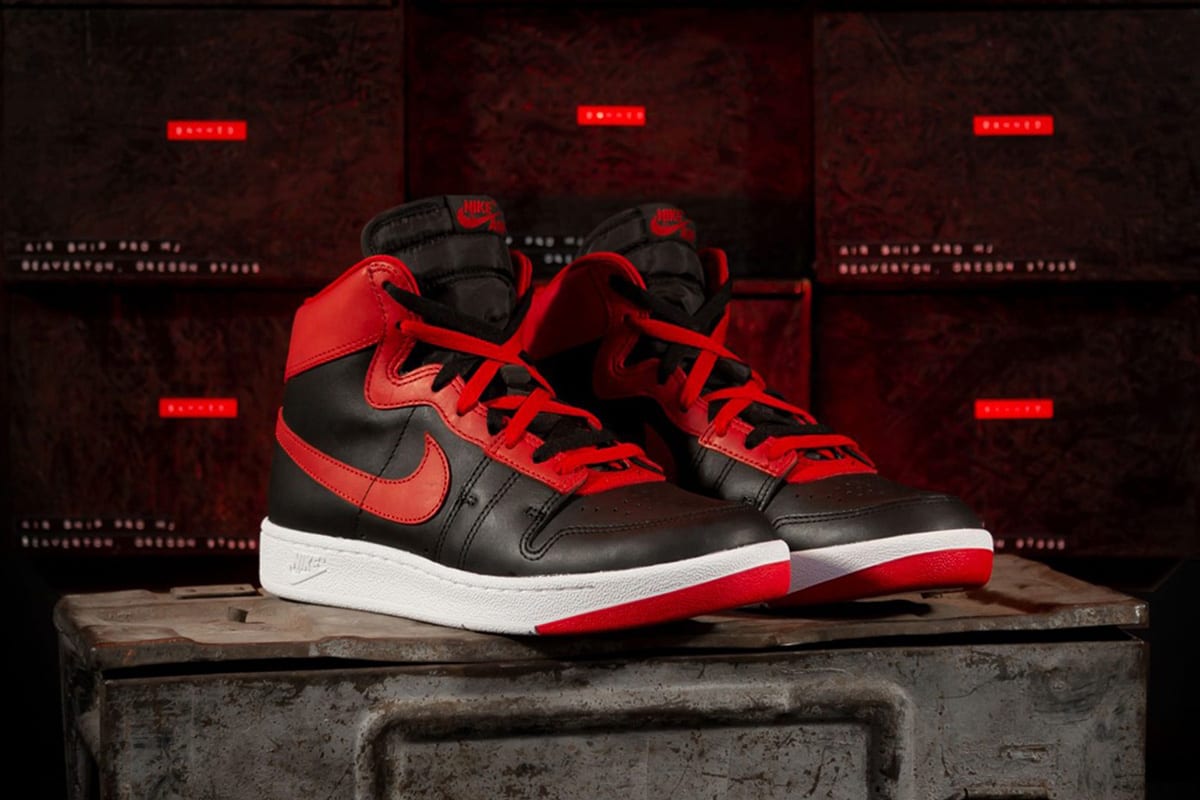 We have brought closer the history of Air Jordan 1, now it is time to refer to the title of this post, i.e. the presentation of all the original colors released in 1985-86.
1. High, a model with a high upper, appeared in seventeen color versions
2. Low x 2
3. One version of AJKO (canvas uppers replaced with leather) and SKY Jordan
4. Four versions for children
All of them can be found on the infographics below, along with photos, price, country of production, and all the colors that make up a given model If you want to buy one of the models from this year of production, you have to prepare about $ 35,000.
They are available on various sales portals. However, let's get down to earth and look for the next reissues that will sometimes appear in our store, but you will definitely find all of them in the official Nike store -> https://tidd.ly/3c40wcV