2020-03-06
CNBA: PIERWSZA WYGRANA W 43 EDYCJI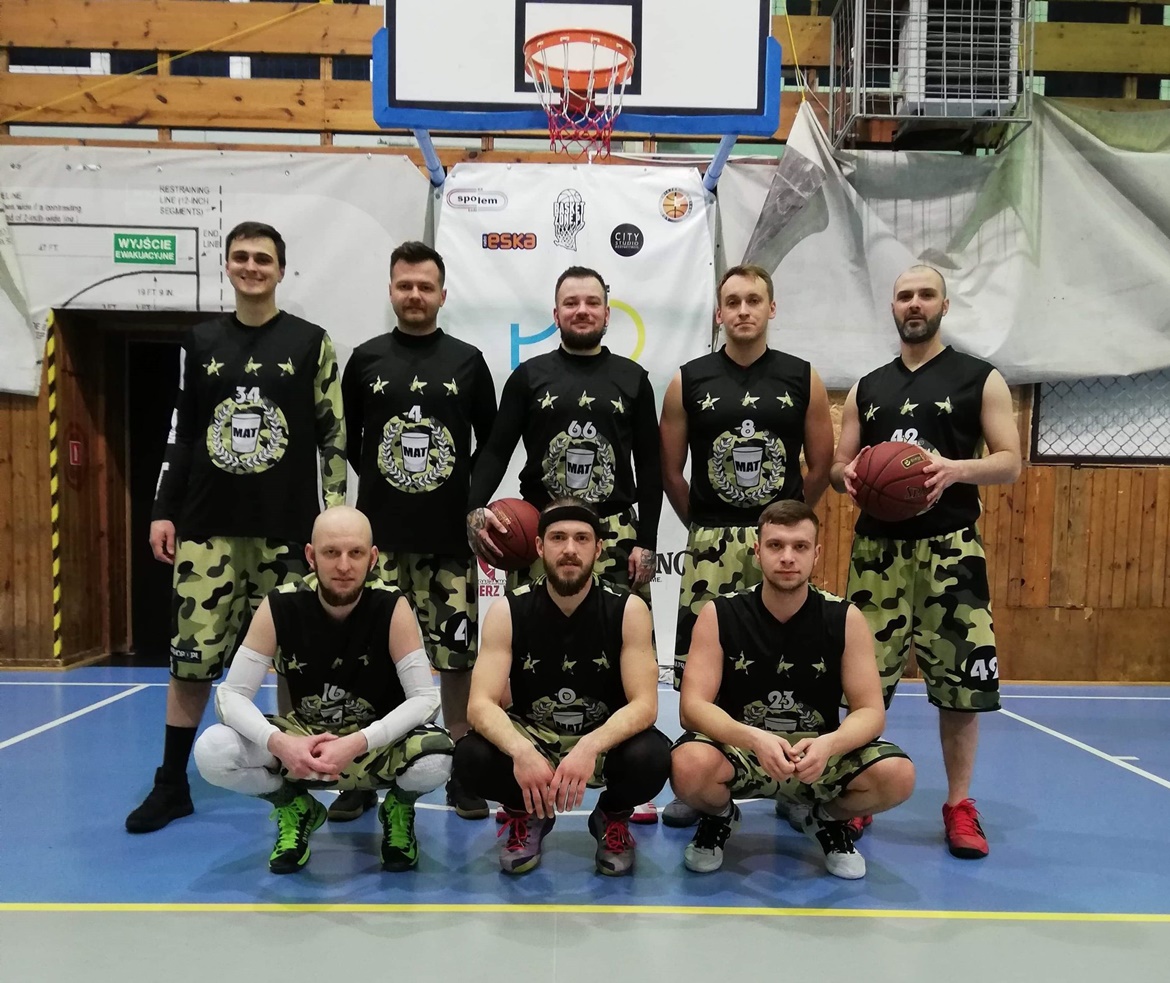 Po pierwszej kolejce mimo porażki byliśmy pełni optymizmu przed następnymi meczami i morale w drużynie jest na wysokim poziomie
W drugiej serii spotkań naszymi rywali była ekipa The Pindolls. Od początku spotkania wzięliśmy sprawy w swoje ręce co poskutkowało wynikiem 18:3 !
Ostatecznie pierwszą kwartę wygraliśmy 20:8 co okazało się kluczowe dla wyniku całego spotkania. W drugiej kwarcie puściliśmy trochę z tonu i pozwoliliśmy zbliżyć się przeciwnikowi i dać mu nadzieje na zwycięstwo przez co na przerwę deficyt punktowy został zmniejszony do 8 punktów (31:23)
Dobrym prognostykiem w pierwszych dwóch kwartach było umiejętne i zaplanowanie rozwiązanie końcówek tych partii. Pierwsza kwartę zakończyliśmy celnym rzutem Remka spod kosza do serii podań, co można zobaczyć na filmiku poniżej, natomiast drugą po wziętym na 5,9s przed końcem umiejętnym rozrzuceniem i wykreowaniem czystej pozycji na trójce dla Kamila, który nie zmarnował tej okazji
W drugiej połowie, bo początkowych problemach na starcie 3 kwarty utrzymywaliśmy bezpieczną przewagę dowożąc zwycięstwo 52:43.
Podsumowując dobra obrona, fajny ruch piłką skuteczna egzekucja. Gdyby Piotrek miał trochę lepszy dzień w ofensywie to byłoby idealnie ;-)
Pełnie pozytywnej energii czekamy na kolejne spotkanie, które już w czwartek 12 marca z BKS Lalalilo
MATSHOP.PL - THE PINDOLLS 52:43 (20:8, 11:15, 6:5, 16:14)
Kamil Lichy 14pkt (2x3) Piotrek Kuta 12pkt (2x3) 3 przechwyty, Remek Kamiński 9pkt, 14zb., 3as., 3przech., 3bl., Tomek Michalski 8pkt, Wojtek Lewaciak 3 (1x3) Rafał Jagiełło 3, 3zbiórek, Mariusz Skonieczny 2pkt, 5zb.