2021-02-05
CHAMPION SS21 COLLECTION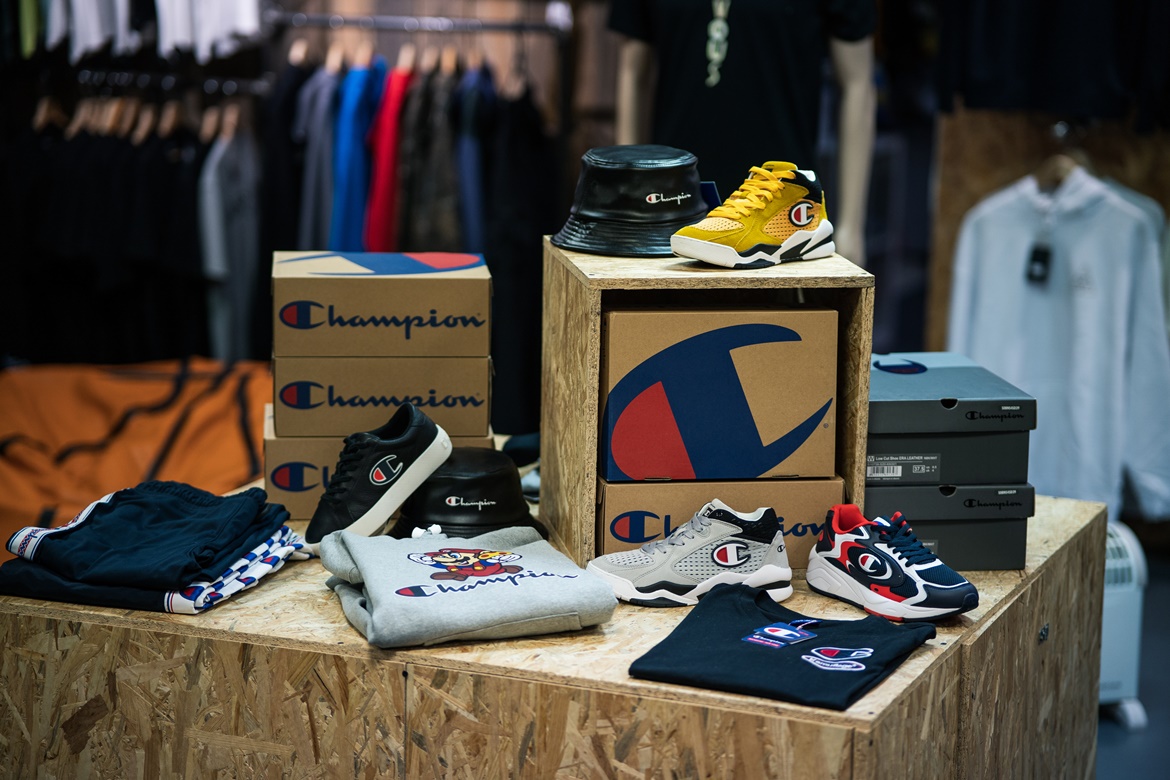 The Champion brand was the first to flood us with new products for the Spring / Summer 2021 season.
We focused our attention primarily on shoes. As basketball enthusiasts, we consider the two colors of the Mid Cut Shoe Zone Mid model to be highlight models. If you like something subdued, the gray version will surely appeal to your tastes, but if you like to stand out and your outfit is based on colors, then yellow, although in total they could be tucked up under golden color, the latter are for you
The upper made of suede with the addition of airy textile panels will provide proper ventilation for our feet. A two-centimeter sole and a higher upper testify to basketball roots
The second model is a shoe from the Rochester line - Lexington Low Cut Shoe in navy blue, red and white accessories. This retro sports shoe is perfect for everyday use. Expressive branding on the sides, tongue and sole confirms that we are dealing here with the Champion brand
We also have something for women. Low Cut Shoe Era Leather is a shoe based on a flat three-centimeter sole. The black leather upper is an easy-care option, so if it gets dirty, just wipe it off with a damp cloth and off you go !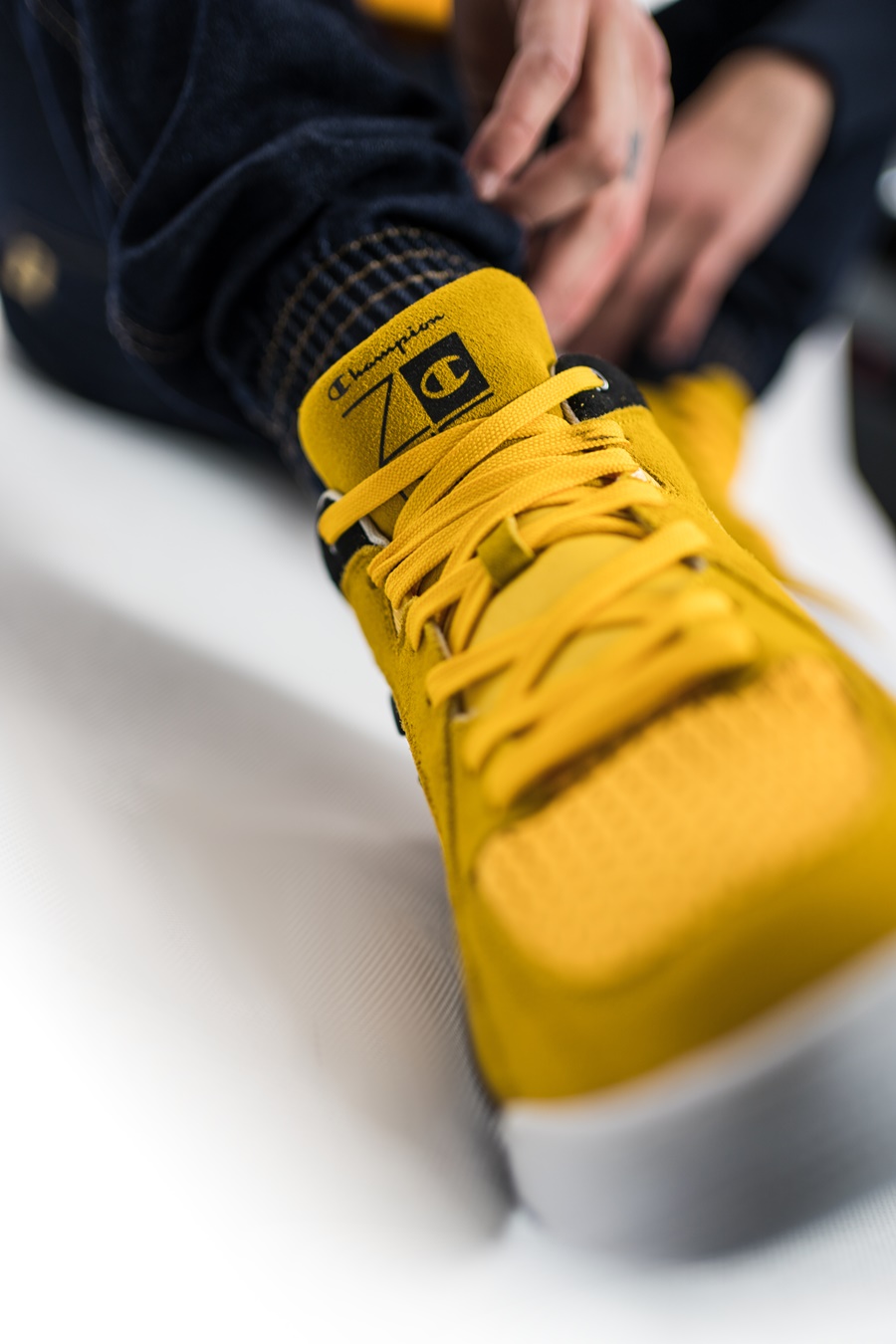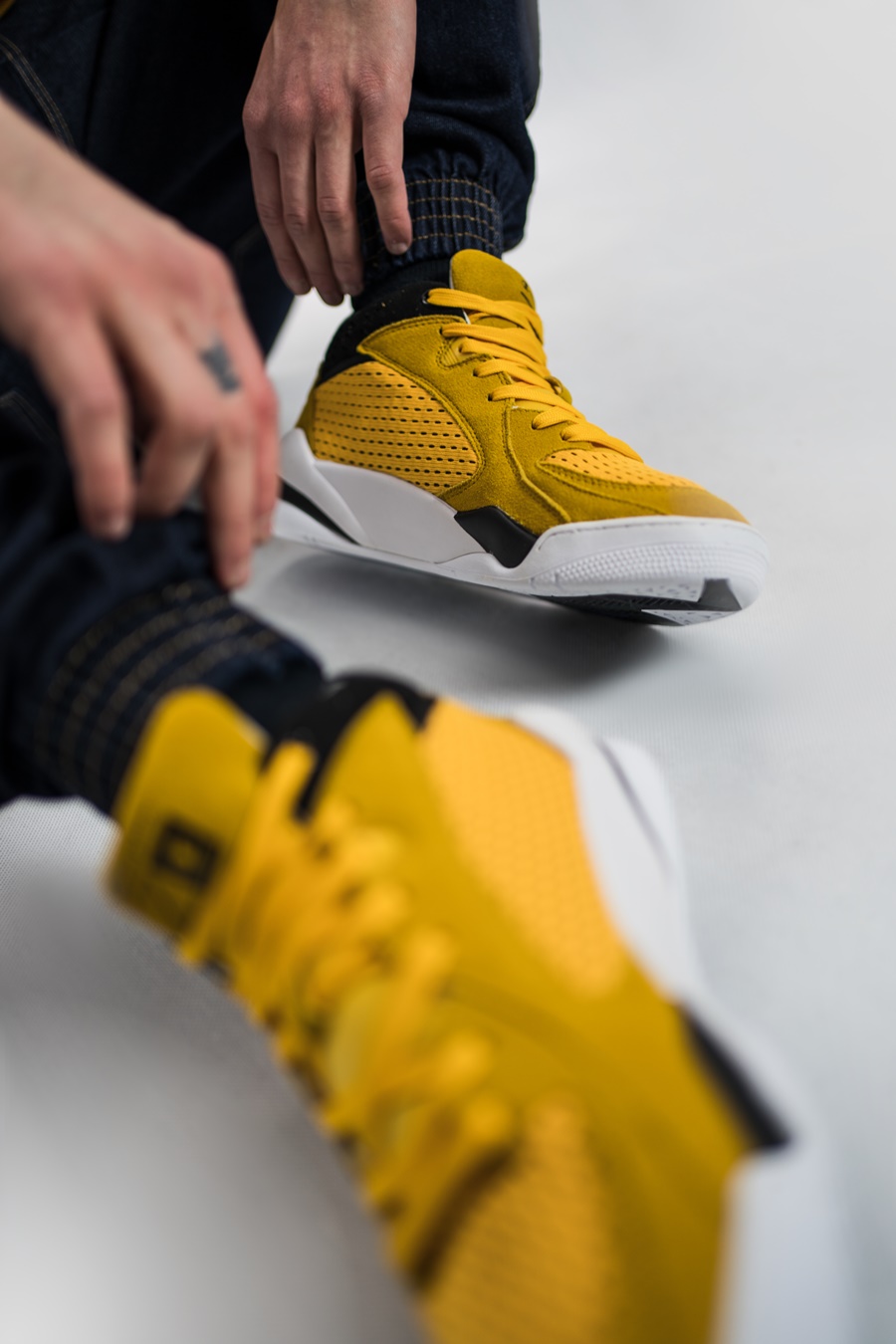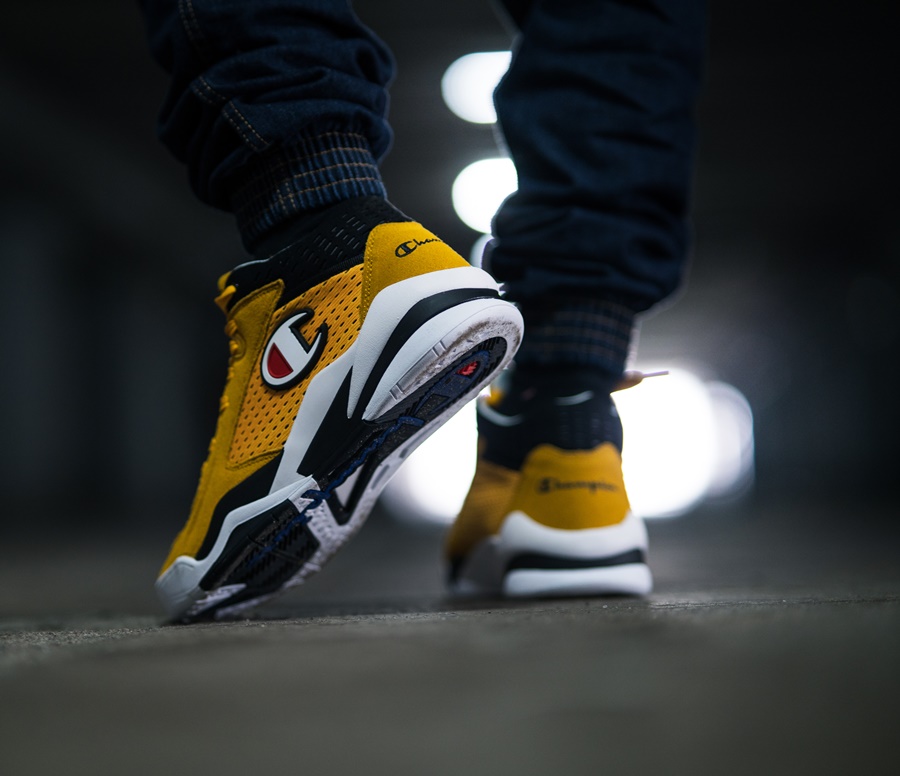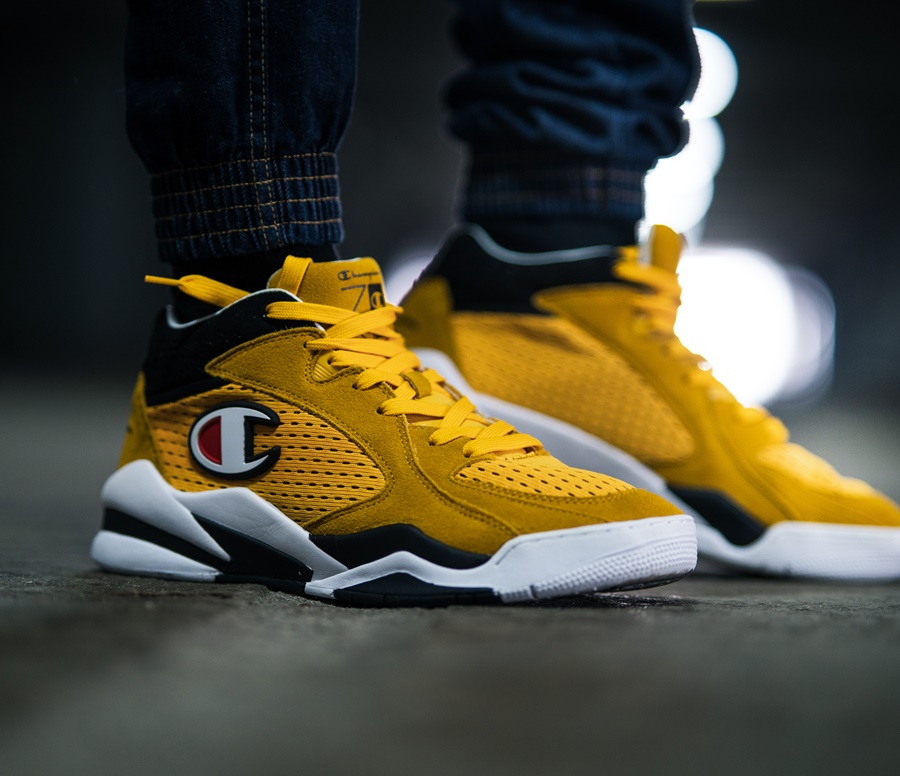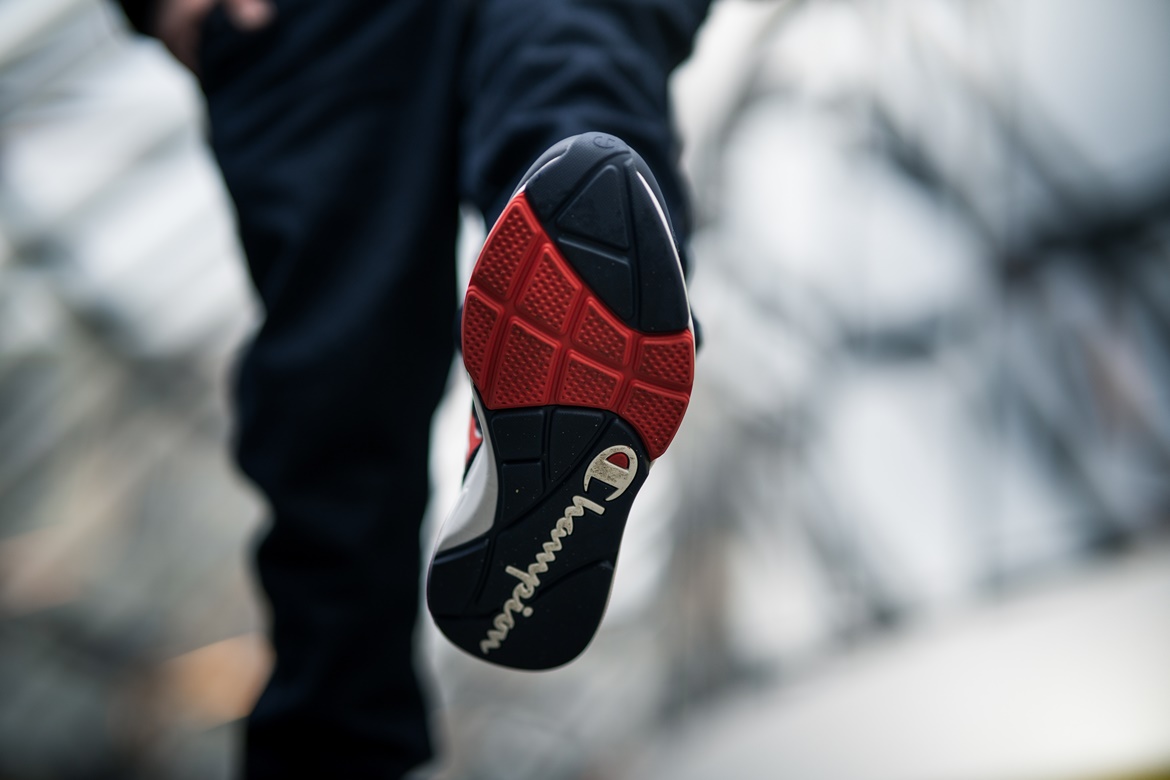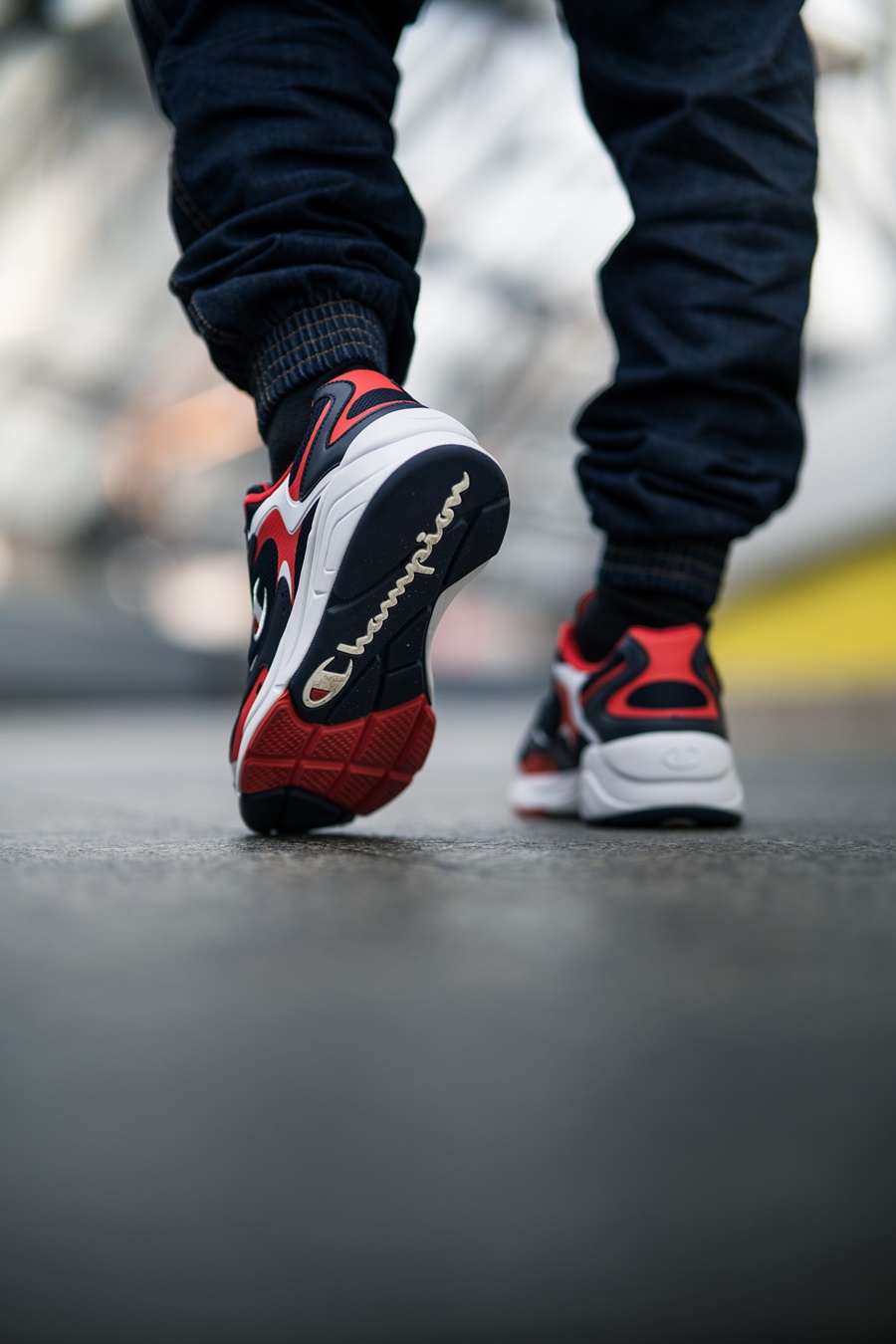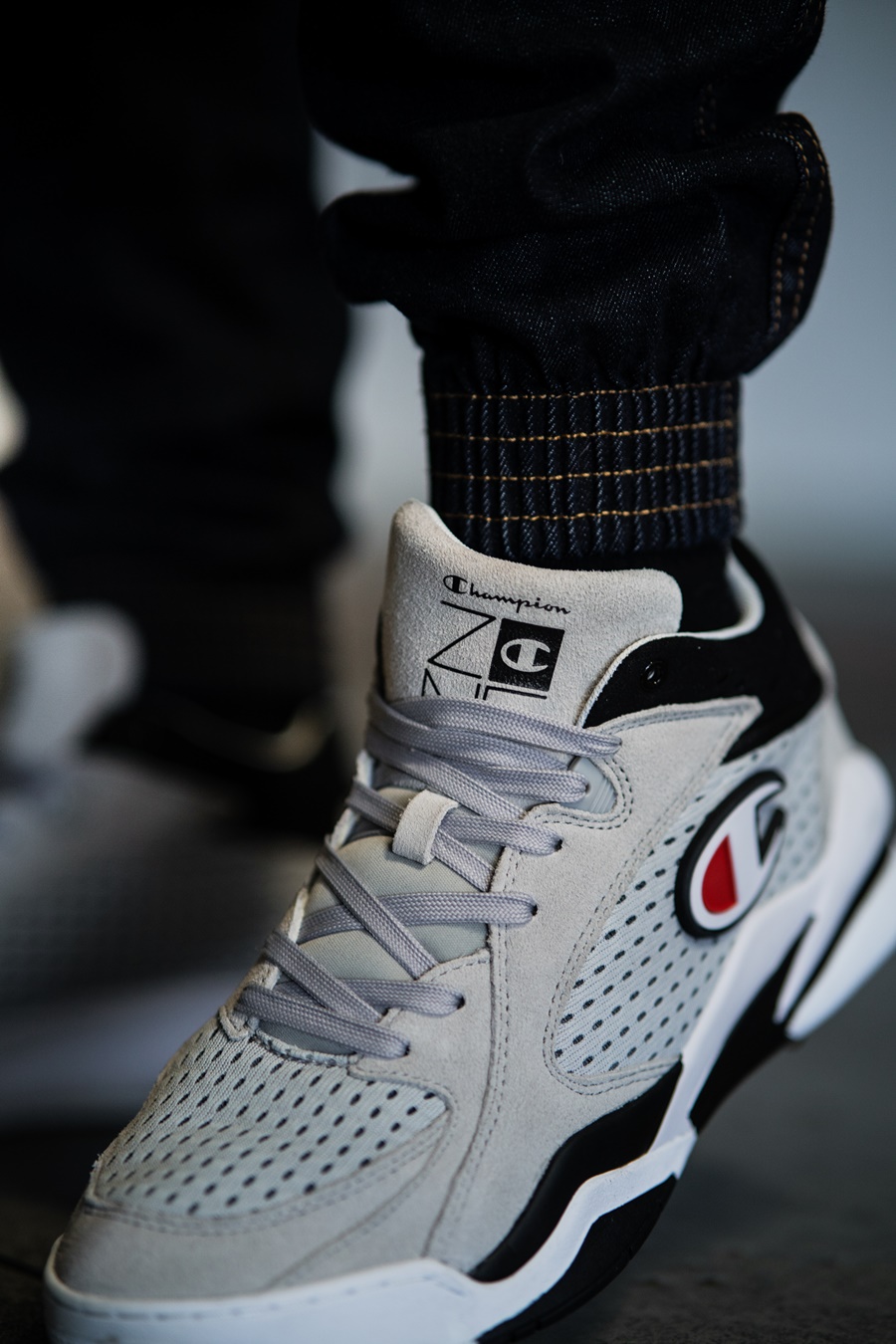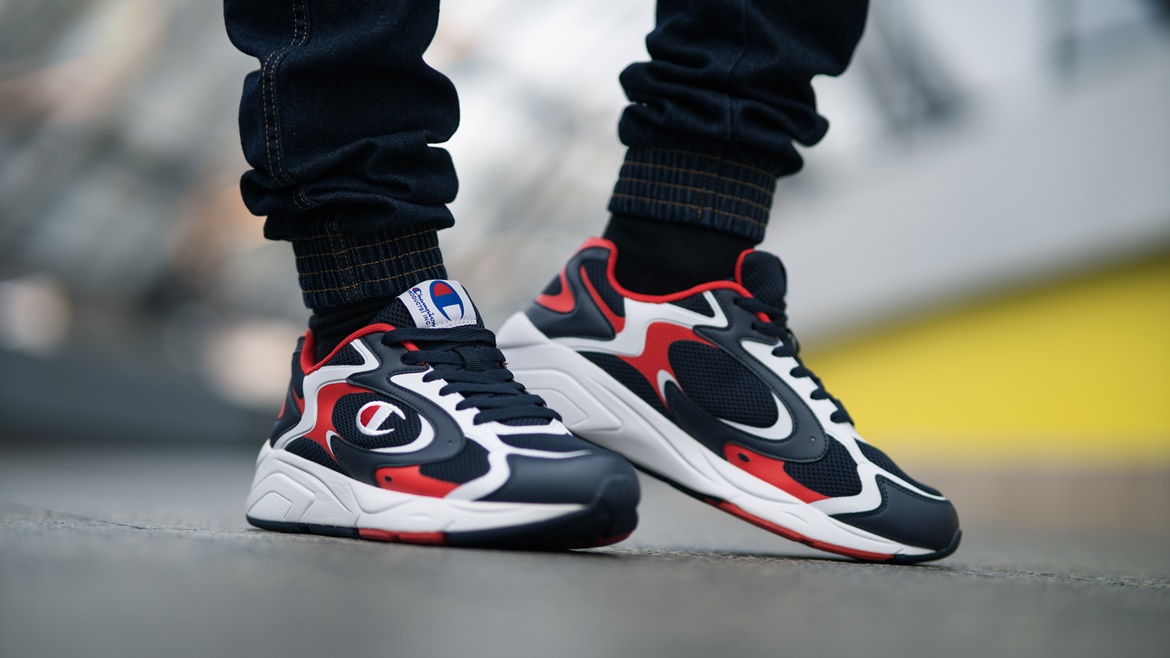 This season, when it comes to new Champion products, shoes will reign supreme, but from the clothing collection we also managed to choose a few interesting products that were not chosen by chance.
This is evidenced by the yellow and black sweatshirt, which goes well with the shoes you see in the photos above. Yellow torso + black sleeves and hood are a great color combination. Discreet branding in the form of an application with the letter C, an alternative logo of the Champion brand, is already a well-known marking of Premium Reverse Weave products.
The hood was additionally "marked" with a thick embroidered Champion logo in all its glory.
Of course, as the sweatshirts from this line have in common, we are dealing with a heavyweight product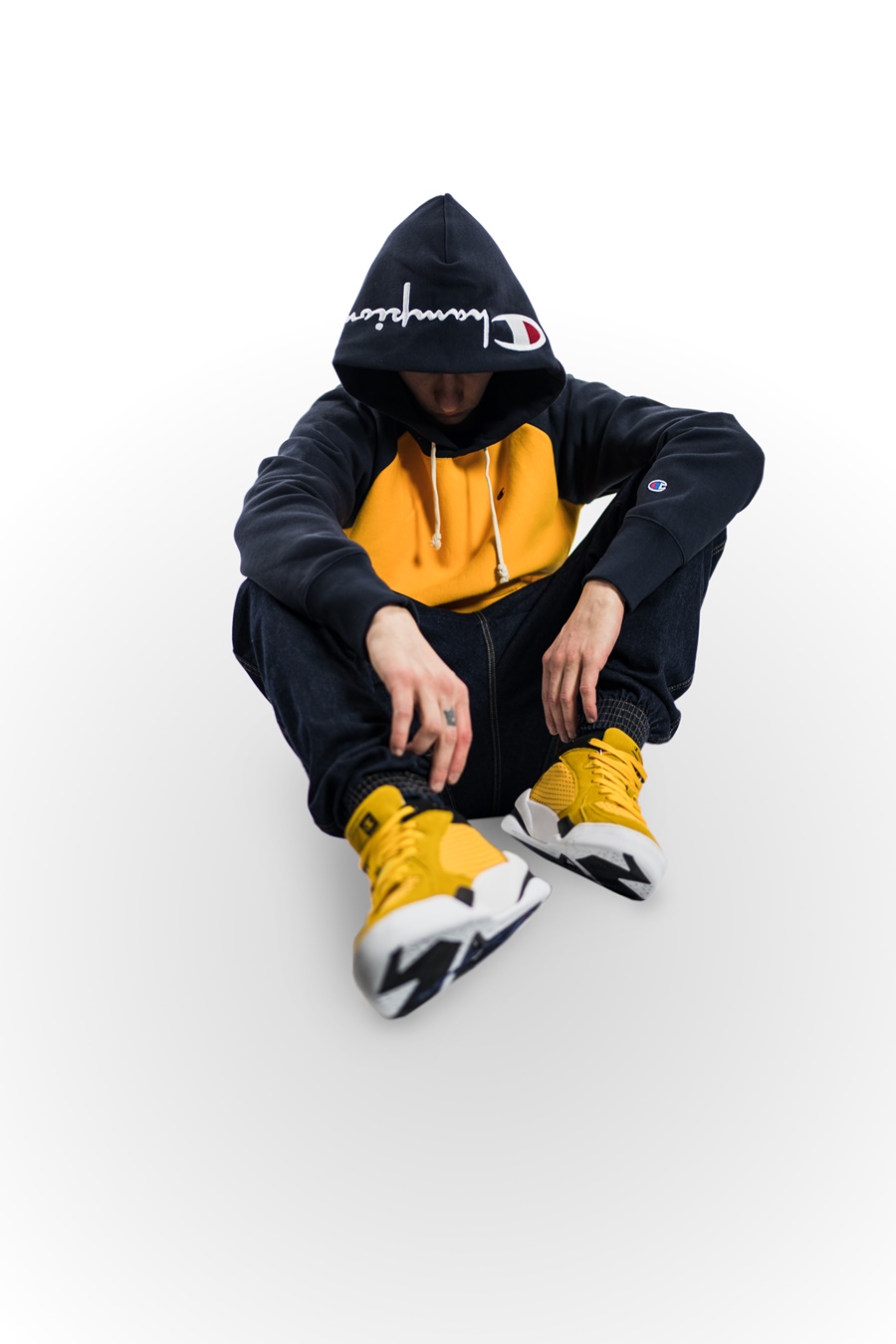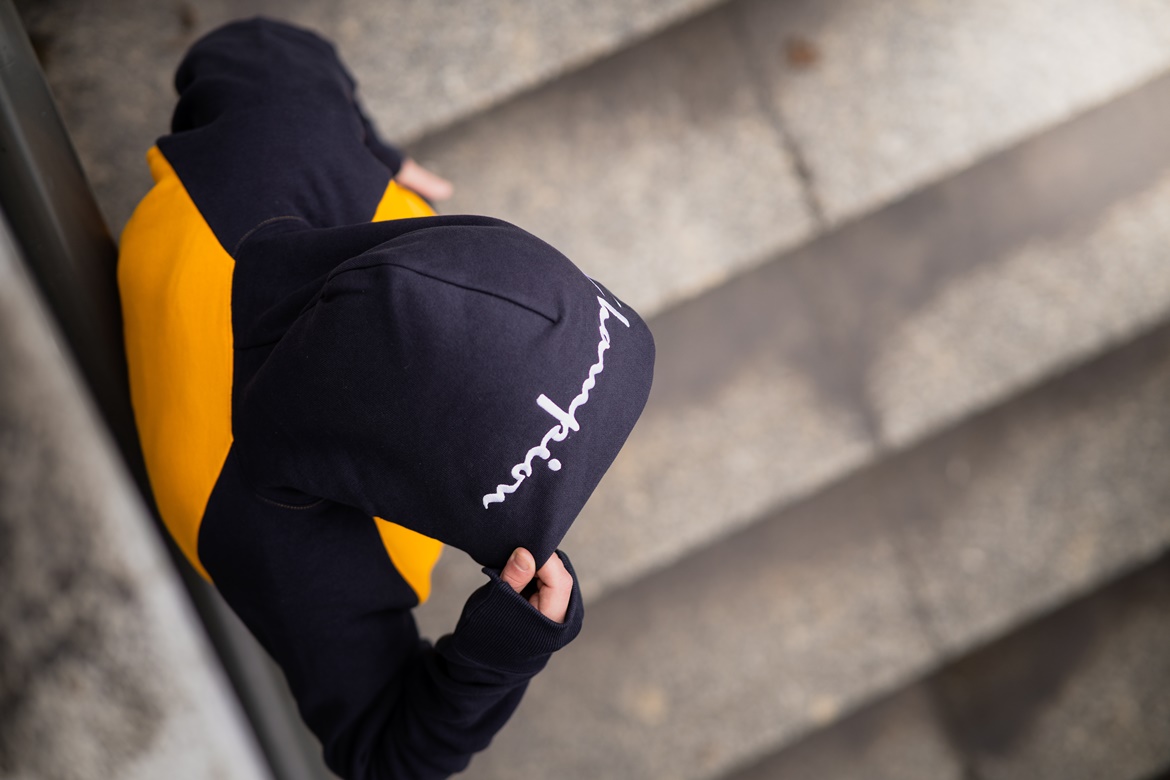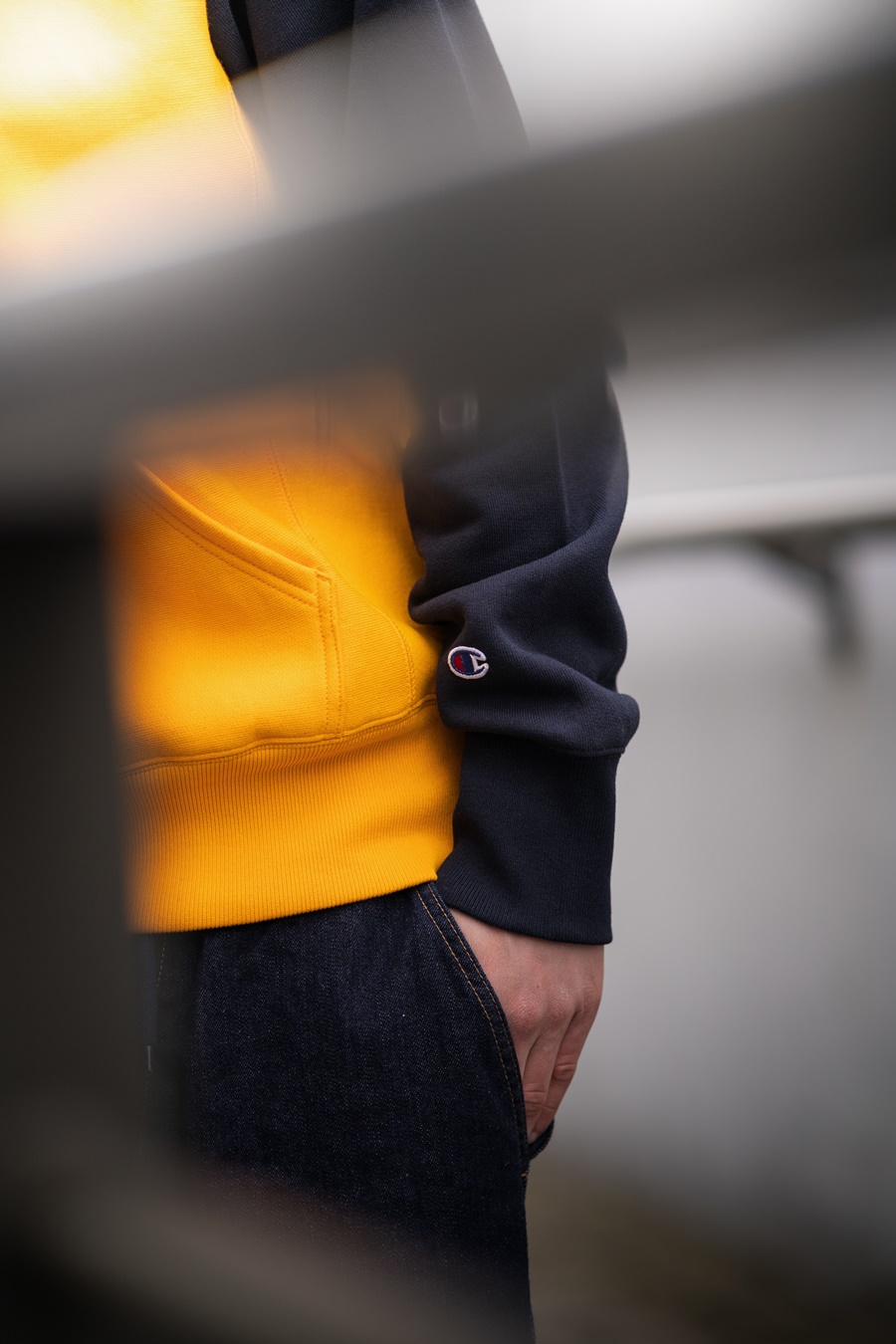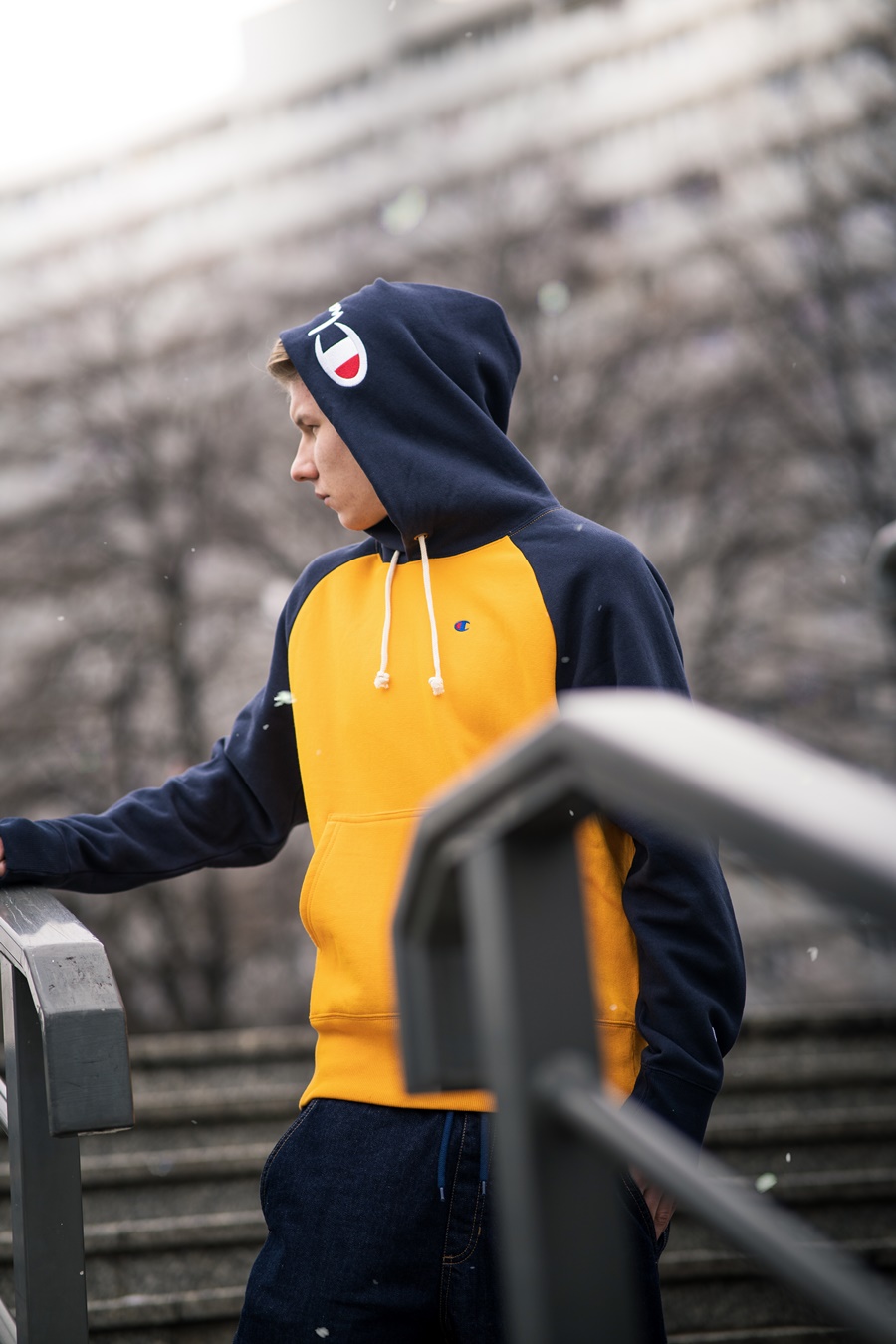 As for the photo material prepared by our reliable Dominik, we will end with women's suggestions.
We will not write about the women's white tracksuit anymore, because you will find all the information you need HERE.
However, we only have one more "brave" photo of Zuza, who is not afraid of any photo. We also mentioned the women's shoe above, so we will only show it to you in the photo in combination with the leather shoe from the previous collection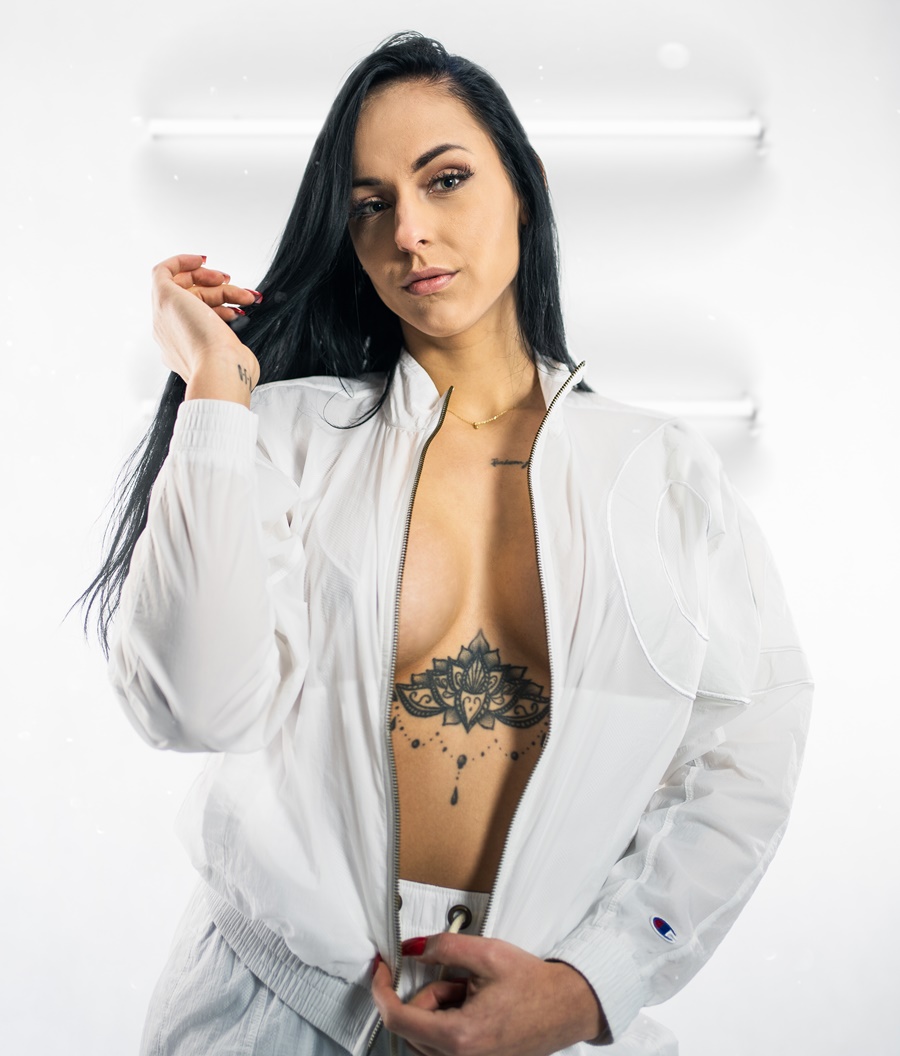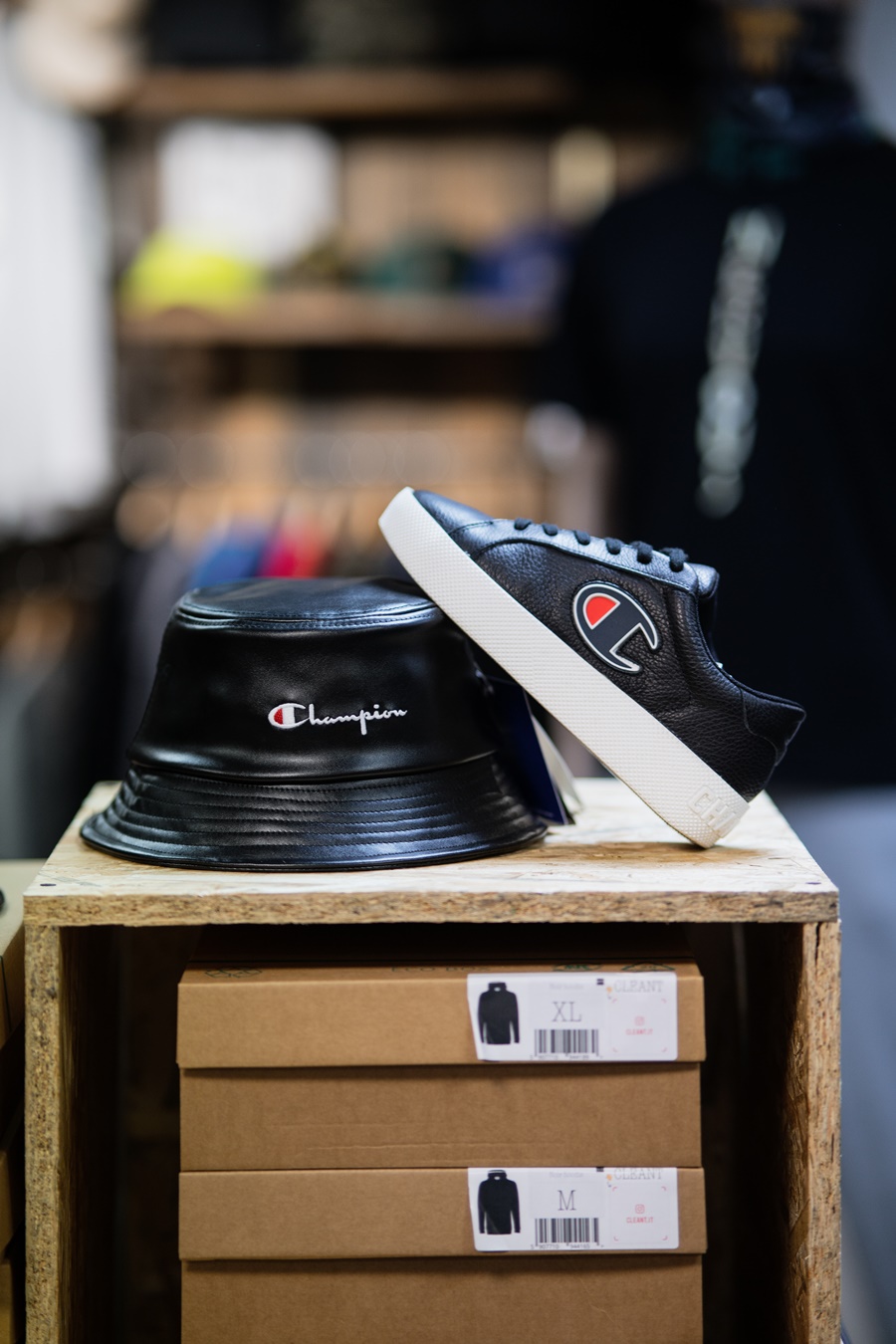 Check out our YouTube channel, where we've uploaded a video of all these products